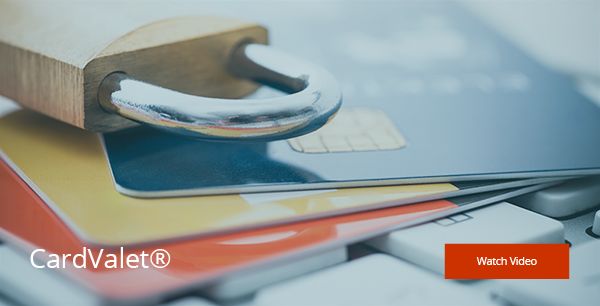 Turn your card "on" and "off."
Stick to a budget by setting a spending limit on your card.
Set up where exactly your card can be used by either a specific location or merchant type. Such as department store, gas station, grocery store, etc.
Review balances and transactions.
Receive real-time card transaction alerts.
See your Aggregate Monthly spending total – this will display the cumulative spending amount on your card for the current month.
To learn even more about CardValet, visit cardvalet.com.
Free Card Valet App
Message and data rates may apply
How do I get the app?
Using your mobile device's app store, search for Card Valet. Then register as a new user with your debit or credit card information.
Are there any fees associated with Card Valet?
No, Card Valet is free to register any Pinal County FCU Debit or Credit Card.
Can I turn my card off if I lose it?
Yes, you can temporarily turn your card off if you misplace it and turn it back on when found.
Can Card Valet be used on my Debit & Credit card?
Yes, after registering you can add any Debit or Credit Card with Pinal County FCU.
Go to main navigation